Doyle Sails NZ Newsletter – February 2013
It's been a long and hot summer here in New Zealand, with lots going on out on the water. Offshore, Mike and Richard have been away racing in regattas including Key West Race Week and the RORC Caribbean 600. We also enjoyed three days of racing in the Millennium Cup here in Auckland. Back at the loft we have been hugely busy as yachts prepare for the upcoming Med summer season and work has also been progressing well on the sails for new builds including 43.9m Encore and 52m Dona Francesca.
We were thrilled to see Doyle skipper Alex Thomson, on Hugo Boss, take third place in the Vendee Globe, setting the record for fastest Briton to circumnavigate on a monohull. In more record setting, Team Australia smashed the Sydney-Hobart record with the help of their new STRATIS main. For those focused on sail performance and durability, Doyle is the first port of call.
Please keep in touch with all your news.
The Doyle Sails NZ and Stratis teams
Team Australia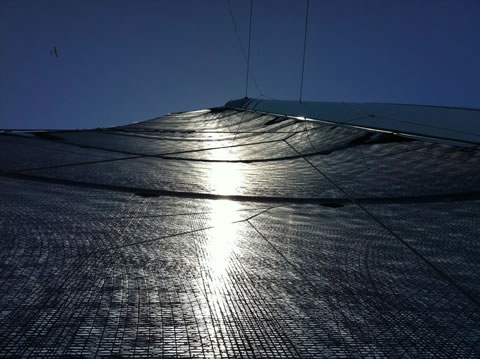 Sean Langman and Team Australia smashed the record for the Sydney-Hobart run, with the help of their brand new STRATIS main sail.... Read more
Key West Race Week
The IRC 1 mini maxi class at Key West Race Week was a full house for Doyle Sails powered boats. In the end result, Shockwave prevailed over Bella Mente.… Read more.
RORC Caribbean 600
Several Doyle boats were competing in the RORC 600, including ICAP Leopard which took monohull line honours, and Bella Mente which came first in IRC 0 and second in IRC overall... Read more.
JJ Giltinan 18ft Skiff Championship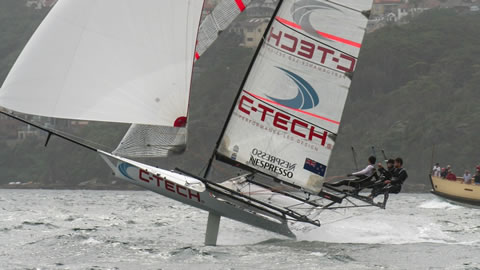 C-Tech made good use of their Doyle jib and Stratis ICE main at the JJs in Sydney, coming fourth overall… Read more.
Foiled and Menace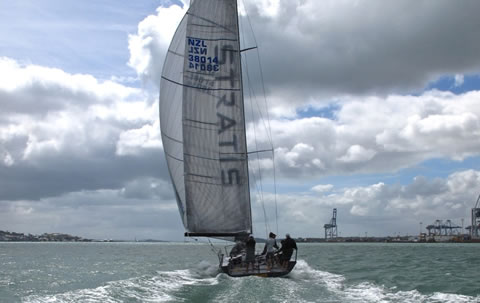 We love welcoming new builds to the Doyle fleet and new entrants in January included Foiled and Menace, both launched here in Auckland… Read more.


Millennium Cup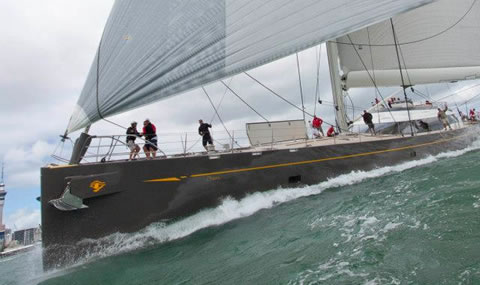 Doyle Sails NZ were silver sponsors of the 2013 edition of the NZ Millennium Cup, which saw Doyle-powered Ohana take a credible third place overall… Read more.
Superyachts a-plenty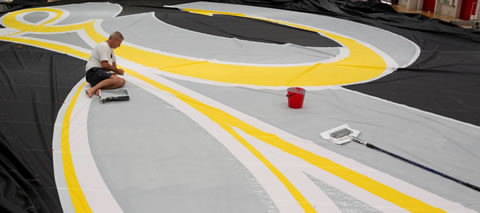 We are working on several superyacht projects at the moment, including sails for 43.9m Encore and 52m Dona Franscesca. Encore's sails are for repeat Doyle clients.… Read more.
CONTACT US
Please get in touch with any sail enquiries you have or any service work you would like to schedule.
As we keep up with innovation on sail design and engineering, and in many cases drive the market, we are keen to assist in early stage planning and advice on sails for new builds, whatever stage of the build schedule you are at.
Chris McMaster (Managing Director) – chris@doylesails.co.nz
Mike Sanderson (Head of Sales) – mikes@doylesails.co.nz
Richard Bouzaid (Head of Design) – rbouzaid@doylesails.co.nz
Matt Bridge (Superyacht Sail Coordinator) – mattb@doylesails.co.nz


For any media or editorial enquiries, please contact Ellie Brade – ellieb@doylesails.co.nz
FOLLOW US ON:

Facebook – facebook.com/DoyleSailsNZ


Twitter – @DoyleSailsNZ and @DoyleStratis


Pinterest – Pinterest.com/DoyleStratis


LinkedIn – linkedin.com/company/doyle-sails-nz